Recent Posts by Kanetec
[row_fluid][one_third]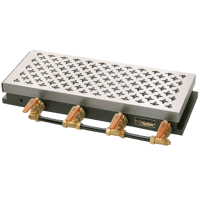 VACUUM CHUCK [Model KVR]
[/one_third][one_third]

AUTO VALVE TYPE VACUUM CHUCK [Model KVR-AV]
[/one_third][one_third]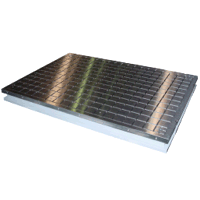 VACUUM CHUCK (GRID SEAL TYPE) [Model KVR-G]
[/one_third][/row_fluid] [row_fluid][one_third]
VACUUM CHUCK WITH BUILT-IN...
Read more
For non-magnetic material grinding. (aluminum, stainless, etc..) Masking is not needed.
KVR-AV1530
[Application] For grinding. For aluminum, stainless, brass, plastic, ceramic, glass, etc.. [Features]

This chuck does not need masking process, which can reduce time for parts changing.
Even the parts... Read more

[row_fluid][one_third]

MAGNETIC FIELD GENERATOR [Model MFG]

[/one_third][/row_fluid]...

Read more

Recent Comments by Kanetec

No comments by Kanetec yet.